Travel
Since finishing all my blogging about my travels around Europe this past summer, I thought I'd make it as easy as possible to navigate all my entries detailing the incredible experiences I had — and all the most important places for Vincent van Gogh and his work. Below you'll find my map, click on any location to read all entries specific to that place. Read the descriptions to see what I went there searching for!
Click on YellowEurope to start from the beginning! :)
(Note: Eindhoven is where I stayed when I visited Nuenen, where Vincent lived with his parents and painted for two years)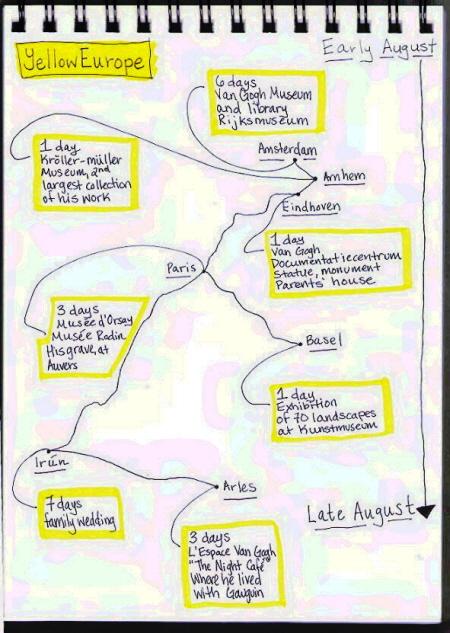 And check out all the places I need to go on Vincent's Map!