Vincent's Yellow Theatre Piece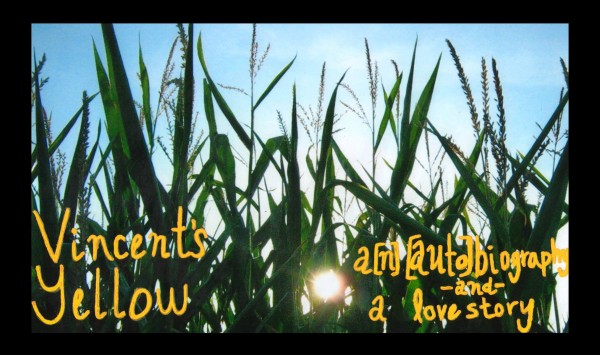 A world premiere in Chicago, IL
From July 29th to August 31st, 2010
From the 120th anniversary of Vincent van Gogh's death
to the 25th anniversary of Teresa Veramendi's birth
Fridays & Saturdays at 8pm
Sundays at 2pm
buy tickets
Vincent's Yellow:
An original theatre piece
After her first taste of Vincent van Gogh's letters, Teresa set out on a complex and penetrating search for the spirit of this legendary man through the things he left behind: his paintings, letters, and of course – his myth. History and hearsay entangle her as she travels farther and devotedly digs deeper to the root of Vincent, revealing the beauty within herself and the world, begging to be released.
A non-stop, post-modern whirling dervish of dance, color, and song barely contained in the intimate setting of a loft apartment, the lean and relentless ensemble of Vincent's Yellow stretches across the river of time to ask our deepest questions about art, memory, nature, and death.
Written by produced playwright, Off-off-Broadway performer and Evanston native Teresa Veramendi (NYU Drama graduate with a Masters in Performance Studies), Vincent's Yellow is directed and produced by Teresa Veramendi and Amy Buckler. Performed by Ms. Veramendi and her hungry ensemble of performer-explorers.
Read the latest review of the show from The Windy City Times!
Read about her research & rehearsal process on her blog.
Read about her travels to where Vincent lived and worked.
Join our email list to hear about all additional events, parties, dreams, and performances that could involve you.