I am on the edge, the verge. There is one last great jump into the beyond before I get anywhere near the bottom… it is something akin to a diver meticulously diagnosing every current in a river leading into an enormous and exotic waterfall, every crag of rock that might tear into her if she doesn't dive just right, if she falters just a little too far or shallow in any direction. It's been years of study. Now real preparation begins.
She buys the suit she will dive in.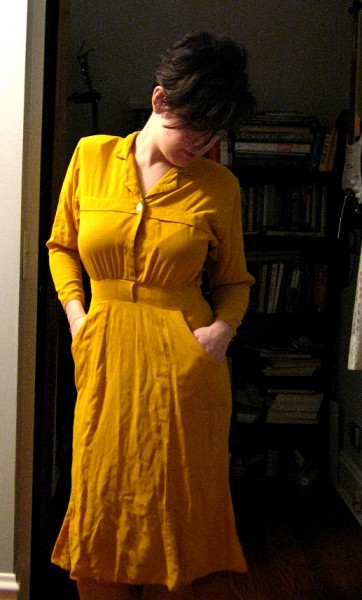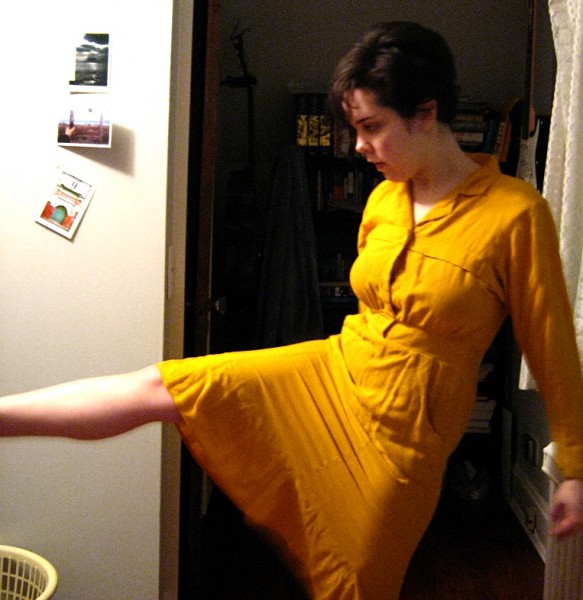 She chooses one that will move well, that will move well with her, one that is best suited. In this case, the color was inevitable. It must be functional though, and it must be right. When she saw it she thought of the peasants, your peasants, Vincent, and she knew it was right.
After all, she is a worker, a reaper of beauty.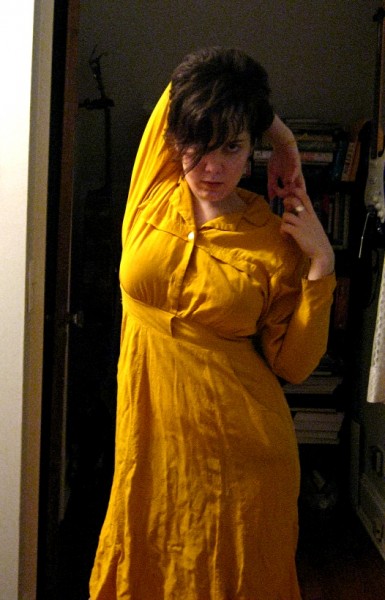 I am gathering together my creative team. I am within a week, probably, of posting an audition notice and getting my business cards printed (finally!) and soon I will be looking at possible performance spaces. Diving boards. They must be the right size and made of the right material. The rest is details.
I also bought my first set piece. The space will look like an artist's studio when the audience enters; there will be painter's materials scattered. They will make our theatrical building blocks. Some of those things include paintbrushes and little bottles used to hold pigment. In the Van Gogh Museum I saw the little bottles you would have, Vincent —
So when I saw these bottles from an old chemistry set on sale, I knew they were perfect, and I bought them.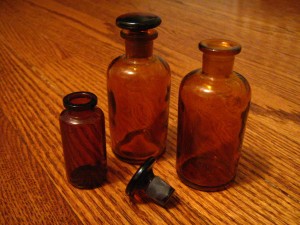 I will be in a mode of preparation until rehearsals begin at the end of May. May through July will be the time to practice. And then, the jump, the perfect dive, will happen 18 times between July 27th and August 31st. That is really how I see it, deep down.
I am very excited to be commencing with preparation. I'll still be studying and planning, the script is not done, there is in fact much to do still with the script, but I am taking this moment to step back. I've been writing and editing non-stop for about six weeks. The juices need to marinate. I read through the script, from beginning to end, for the first time the other week. It was exciting, terrifying, disappointing, and inflaming. There is a lot of work ahead.
I take a moment, catch my breath, see the whole. It will be great, but boy oh boy I will sweat a lot between now and August.
I welcome the storm, the journey, the work, with grinning teeth.
And mostly, I remind myself over and over where I've come from, and where I've been.
"For the great doesn't happen through impulse alone, and is a succession of little things that are brought together."
Vincent, 22 October 1882, letter to Theo