It occurred to me yesterday, these are the moments that will be forgotten. The quiet before the storm. The anxiety and hand-wringing. If I ever come back to this entry, I will likely be surprised.
Can it be possible to feel down, depressed, when one is finally realizing so many dreams, when one is doing Great Things, by one's own definition? Oh, yes. (I am resisting bemoaning the position of an artist – misunderstood, lonely, no money, blah blah blah!)
I just try to play some good music, and remind myself that there's no other path now anyway. From here, it leads straight to Vincent.
I suppose part of my feeling down has to do with my research this past week of the last 70 days or so of Vincent's life. I was looking in his letters for an answer to a particular question, but it also required me to face The End. And as I found out at his grave in Auvers-sur-Oise, it's not easy for me to think about his death for an extended period of time. I have no doubt his death was his release, but I can't help wishing it had been different.
I never mentioned this before, but I took a little rock from the field where Vincent is supposed to have shot himself. I had to bring something home with me, right? It's with me everyday, in my coin purse. I like that.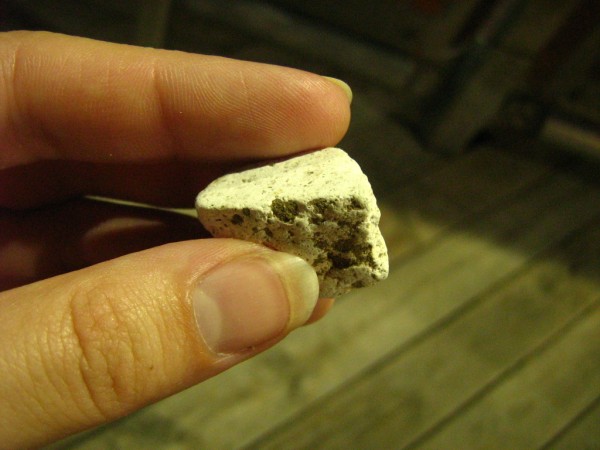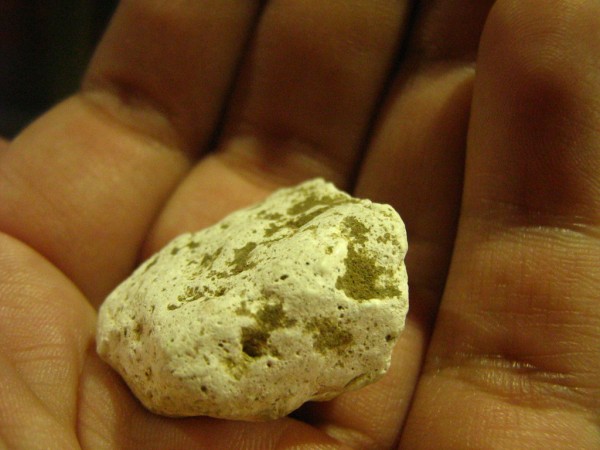 I like having a little something. I took that and the strand of wheat that's on my business card.
In the news of things I've accomplished (let's be happy!), I did indeed do my Twitter Performance this past Saturday as planned, and in case you missed it, I recommend clicking here. You have to read from the bottom up, cause that's how Twitter rolls, and click for "more" twice to start from the beginning of the conversation. Here is the beginning, to spark your curiousity (read from the bottom up!). It started with his daily quote: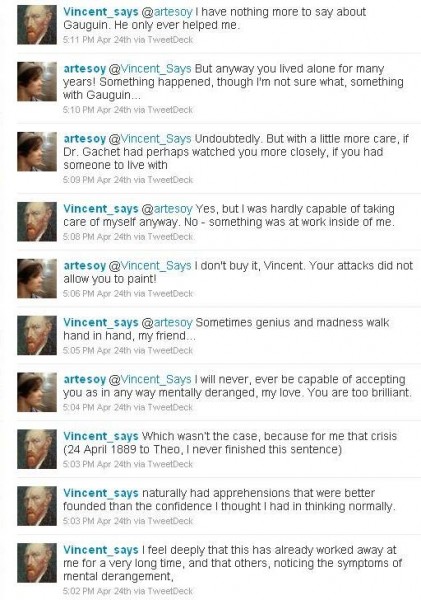 So that was pretty awesome. First time I've ever done anything like that, and I think it does give the outsider a good taste for what the final performance will be like. At least in Twitter terms. :)
Also — this week is CALLBACKS. Which means that the next time I post here, I may very well have my cast set. Isn't that just CRAZY!? Despite my perhaps sullen mood, I must admit I am extremely excited to get to know these actors who are interested in the project, and see what they can do. It will also be the first time I will hear my words aloud. And that's pretty sweet.
So onward and upward. In the meantime, here's a pretty cool video a friend of the project sent me. I think it gives you a good idea of what Vincent really looked like…
love!
Van Gogh from Philip Scott Johnson on Vimeo.