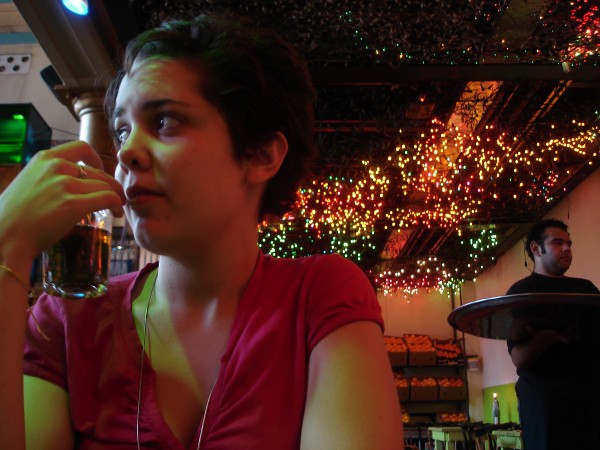 (photo by Tim Caldwell)
I learned many, many things today in my research, but one particular thing is that Vincent liked olives. During one visit to his brother, in the last few months of his life, he bought olives every day and more or less forced his brother and his sister-in-law to eat them.
I do not like olives at all, so reading this caused me to make a note with a =( next to it. It also caused me to try an olive again, at the restaurant pictured above, called Bazar.
Turns out I still don't like them.
Sigh… I tried, Vincent.